Be Still
Are you struggling today with some (or a lot of) fear, stress, or anxiety? Are you unable to sleep, worrying over today or tomorrow, or farther into the future? Do you work and work and tire at the never-ending struggle of life? Do you feel like you can't slow down and find a place of rest for your soul? When you try to pray, are your struggling to do so?
Chances are that you're running, moving too fast, trying to figure it all out (and fix it most likely). Even in prayer, you can be so busy trying to 'manage God' that you are missing what He wants to offer you. There is a place you need to know about, but you can't find it if you keep busily trying to fix your situation. You must be still, quiet in His presence. Read what one of the song writers long ago had to say.
God is our refuge and strength,
Always ready to help in times of trouble.
So we will not fear when earthquakes come
And the mountains crumble into the sea.
Let the oceans roar and foam.
Let the mountains tremble as the waters surge!
A river brings joy to the city of our God, the sacred home of the Most High.
God dwells in that city; it cannot be destroyed. From the very break of day, God will protect it.
The nations are in chaos, and their kingdoms crumble! God's voice thunders, and the earth melts!
The Lord of Heaven's Armies is here among us; the God of Israel is our fortress.
Come, see the glorious works of the Lord: See how He brings destruction upon the world.
He causes wars to end throughout the earth. He breaks the bow and snaps the spear;
He burns the shields with fire.
"Be still, and know that I am God!
I will be honored by every nation.
I will be honored throughout the world."
The Lord of Heaven's Armies is here among us; the God of Israel is our fortress.
[1]
I can't think of anything more frightening than the earth falling apart, earthquakes causing buildings to fall down, bridges collapsing into the rivers, man-made structures ripping apart. Witnessing the mountains falling into the sea, and the ocean surging in giant tidal waves. Unstoppable fires. Nations in chaos and war. Where do you run to in an event like that?
But God Himself, in the midst of all that destruction and chaos that would terrify the bravest of hearts says this us, "Be still, and know that I am God…" God, strong and mighty, the ruler of Heaven's Armies is here among us. He is our fortress, our very present help in times of trouble. This God who would shake the earth and heavens also says,
Don't be afraid, for I am with you.
Don't be discouraged, for I am your God.
I will strengthen you and help you.
I will hold you up with my victorious right hand.[2]
Over and over again in His Word He promises us comfort and help and peace of mind, and guarantees us of His presence. We need only to be still before Him and place our trusting hands, minds, and hearts into His hands. He holds us secure. Stop running around and trying to fix everything. Stop and listen to His love for you. Sit down, lie down and close your eyes if you need to. Become physically, mentally, and emotionally as still as you can… until you sense His presence, until you hear His voice, until you know that He holds your hand today. Until you can say this with faith,
"for I know the one in whom I trust, and I am sure that He is able to guard what I have entrusted to Him until the day of His return."[3]
You may already recognize that whatever you are facing today falls under His authority and control, but you would probably still have Him change your circumstances and situation, no doubt—the news of cancer, the breaking up of a marriage, the declining health of a parent, the loss of a job, your child in the midst of a dangerous world—but remember that even though the mountains should crash into the sea, His word to you is
"Be still, and know that I am God."
So be still today, look up and know that He loves you and is in control.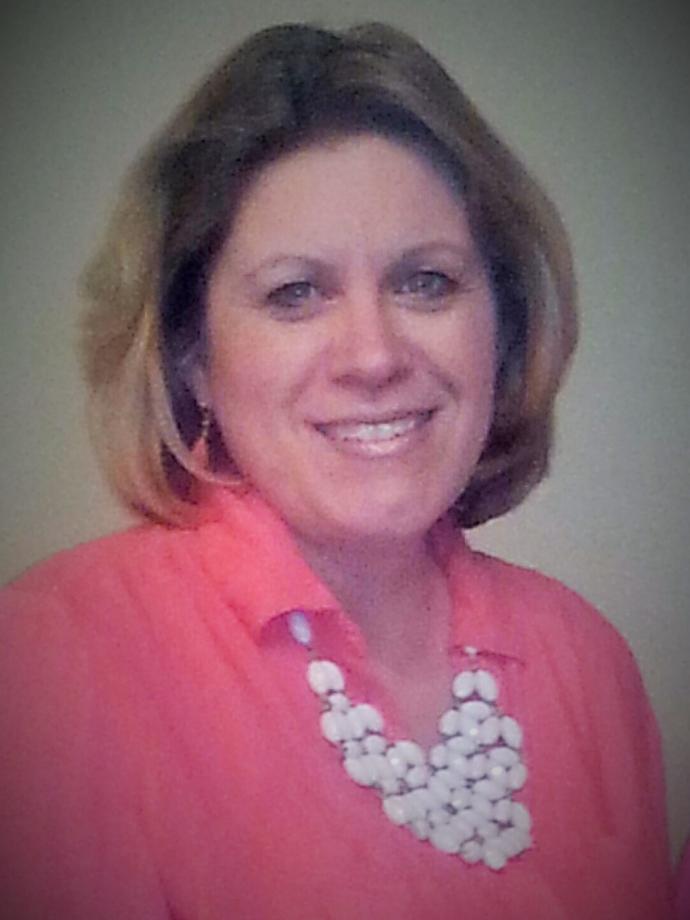 Have a great day
Sincerely,
Becky Jackson
beckyj@woodlandgrace.com or info@woodlandgrace.com